San Ramon isn't a large community, although with a population of 75,000 we have to admit it's bigger than Danville, but it makes up for it in community spirit and beauty.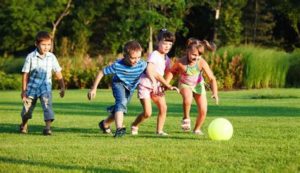 We love it! Unfortunately, we love Danville just a tad more, as it's our true home here in the Valley. If you're a San Ramon parent and looking for San Ramon preschools, be brave! Drive up the 680 just a bit and come in for a campus tour. It's only three miles after all.
At Learn And Play Montessori we did look for a campus in San Ramon, but we couldn't find one that suited all our requirements. We now have six campuses in the East Bay Area – four in Fremont, one in Dublin, and now one in Danville – but we are very "picky" in our requirements. Certainly, we are running a business and we have to make a living, but what we do, we regard as a calling, rather than just another business that wants to make as much money as possible. Our duty is to the children in our care and to their future, so the emphasis is on what the children need.
Come Up To Danville for Your San Ramon Preschools Needs
That is why, if you are looking for Montessori San Ramon preschools, you need to pop up to Danville and look at the perfect campus we have created in San Ramon Blvd. (See, we even got your city into our address, because really, we are like brother and sister).
This building is perfect. It is in a Tudor cottage style and has eight great and wonderful classrooms, and a huge playground that we have divided up by age groups, and which is fully gated so that the children can play safely and explore, even if they are 18-month old toddlers. In fact, we take children from 18 months up to the age of six. We have extended the windows in our preschool classrooms because we believe that natural light is an important part of learning. Who wants to be stuck in a cellar?
We have a wide range of programs on offer so that they are convenient for parents looking for San Ramon preschools, no matter what their working hours may be. We are open at 7.00 am for morning care and we go right the way through until 6.00 pm, so whatever your hours of work may be, it is no problem.
Whether you are familiar with the Montessori method of education or not, we encourage all parents to drop into the school for a tour, and to get the answers to all your questions. Feel free to call by, any time from 9.00 am to 5.00 pm Monday through Friday.