Danville parents think about the future. Once the baby is born, it's like: what college will she go to? Parents are always thinking ahead.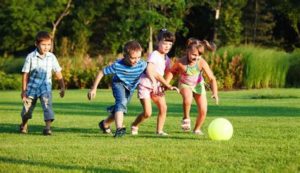 However, before you can consider which college your baby will attend, there are a few steps to go through first, when it comes to education. Things such as preschool and kindergarten in Danville, for example. Well, when you are looking for kindergarten in Danville you can do no better than Learn And Play Montessori.
Our Danville campus has no less than eight large and bright classrooms with extended windows to let in as much natural light as possible. Each classroom has a multitude of Montessori materials of the highest quality from which every child can pick and choose. Instead of being told what to learn, your child can choose what to learn. That is a very big difference.
If you stop to think about it for a moment, if you can choose what to do, you will enjoy it. When you are told what to do you may enjoy it, but on the other hand, you might hate it. This is why our kindergarten in Danville works so well: our children learn about something because they WANT to learn about it and find it interesting.
We provide materials that cover math, phonics, poetry, writing phrases in script and cursive, learning about botany, biology, and cultural concepts, and understanding about earth, water, countries, and continents. We also teach art, music, dance, and a second language – Spanish. Our aim is to produce children who are well-rounded and have respect for those around them and for their environment.
The Learning Process Is Fun at our Danville Preschools
Because of the way that the children learn in the Montessori method, the process of learning becomes fun, and if something is fun, we all want to do more of it. Furthermore, because the children are learning about something that is of their own choosing, there is no sense of competition. They learn at their own pace. Some children simply learn faster than others. What our teachers do is to watch each child closely and when he or she is ready for further materials will help them to get to the next level.
Our Danville kindergarten at Learn And Play Montessori is nothing short of perfect for working parents, not only in Danville itself but in Alamo. Walnut Creek, San Ramon, Brookshire, Diablo, Blackhawk, and Tassajara. We are only minutes off the I-680, and we open at 7.00 am and don't close until 6.30 pm, so our hours fit around your work, whatever time you have to start and finish.
We invite all parents to come for a school tour. You can walk in any day Monday through Friday from 9.00 am to 5.00 pm and see just what fun our children are having.