At Learn And Play Montessori Schools, we have been closed as a result of Covid-19 along with everyone else. However, as things start to return to normal – or the "new" normal – parents in the East Bay are beginning to return to work and looking for childcare campuses.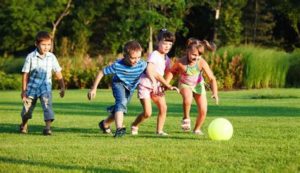 Our campuses have also been re-opening and we began by providing childcare for essential workers, but we have now expanded that to childcare for everyone. If we want to get the economy going again, it is necessary for people to get back to work, and that means that most parents need childcare.
Wherever you are in the East Bay, we have you covered, and not just with childcare for essential workers. We have campuses in Danville and Dublin, and we have no less than five in Fremont – in Peralta, Niles, Irvington, Maple, and a brand-new campus opening soon in South Fremont on Fremont Blvd.
Better Still, We Use The Montessori Method Of Schooling
Better still, our childcare is based on the Montessori method of schooling which teaches kids to love learning about things for the sake of learning. So you can think of us as childcare PLUS. The method is based on the principle that every child is unique and is to be respected as an individual. This is true of each one of us, so there is no reason to take a different point of view just because a child is a child.
When we say that our children learn to love learning, the principle here is actually quite simple. We have very large and light classrooms in each of our campuses, and these are filled with Montessori materials. Every child is allowed the freedom to roam the classroom looking at all the different materials that are available and can then just pick on something which they find interesting.
He or she can take them away and play with them and explore them and find out about them. He can do this on his own or with other children. All the children learn about whatever interests them, and this is what instils a lifetime love of learning. They are not learning because they have to learn, but rather because they want to learn. If you think about it, that is a huge difference from sitting down listening to a teacher talking about something.
As we said, we started off by providing childcare for essential workers, but as parents are now going back to work whatever their occupation, we can offer childcare to all. If you would like to learn more about how the Montessori method works and take a school tour to see it in action, you are very welcome at any one of our campuses in the East Bay.