OK! OK! We get it! Parents in Danville are, by nature, procrastinators. But it's not entirely their fault.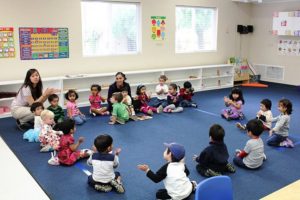 Let's face it: in the 21st century there is so much to contend with, what with juggling family responsibilities with work responsibilities, it seems that there are just not enough hours in the day. Maybe there aren't, but 24 is all we are going to get, so everything has to be fitted in somehow.
However, the problem is that because there are so many things that need to be done, certain things can easily get overlooked. It's called procrastination, but that seems to be a criticism. As though it is something you have deliberately put off. But in most cases, it is simply that you don't have time to think about something, so you tell yourself "Oh, I'll sort that out tomorrow".
There is an old saying that tomorrow never comes. Well, it does, of course, but tomorrow is just as busy as today, so whatever it is gets put off until "tomorrow". You know where this is going, don't you?!! That's called procrastination, but it isn't a failing.
Prioritize your Preschool Registrations
What you need to do is to prioritize things. And one of those things that you need to prioritize right now is Danville preschools. If you need to look at Danville preschools for your child, you really do need to put this at the top of your list at this time of year. Putting it off is going to result in serious problems, because preschools DO fill up!
This is especially true of Montessori preschools such as ours, which is Learn And Play Montessori in Danville. Why do we fill up quickly? Well it is because parents who understand the Montessori method of education for kiddies realize that it is by far the best method of getting their child off to a flying start, and they obviously want the best for him or her.
Now, if you are NOT familiar with the Montessori method – and not all parents are, by any manner of means – then we would suggest that you come and talk to us right away. We welcome all parents on to our campus to take a look at how well our children progress, and to explain the Montessori method if you are not familiar with it. It is very different from the way in which children are taught in public schools but has proven to produce far better results over the last 80 years or so.
So if Danville preschools is on your to do list, whatever you do – don't procrastinate! Drop into our campus on San Ramon Valley Blvd any time between 9.00 am and 5.00 pm Monday through Friday and we'll be happy to show you around.