Kindergarten is an important foundation time for your child. You want the best kindergarten for him or her. But public preschool options are time-limited and – let's face it – don't have the best resources.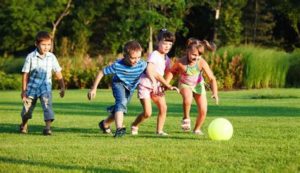 That's why parents often choose a private Danville kindergarten like ours at Learn And Play Montessori.
Certainly, public preschools are free to use, so that is obviously a clear benefit, and there is no doubt that they do work for some parents. However, because of the time considerations, they don't work for many parents who have to work. After all, in the summer they close down for nearly three months. If you don't have to work, that's OK, but if you do, it can be a major problem.
At our Danville kindergarten at Learn And Play Montessori we accommodate children from 18 months to six years old, so that's toddlers, preschool, preK, kindergarten, and we also have after school programs in addition. We are open at 7.00am and we don't close until 6.30pm, so whatever your working hours are you will be able to drop your child off and pick him or her up on the way home again.
Not only that, we are very close to the I-680 so we are convenient for Walnut Creek, Alamo, Diablo, Blackhawk, San Ramon, Brookshire, and Tassajara as well.
The Most Important Factor Is The Quality Of Education
However, while all that is very convenient, the most important factor about Danville kindergarten as far as we are concerned is the quality of the education. It's all very well being convenient, but surely your child's upbringing is the most important factor? This is the real reason so many parents want their children to come to us.
That's because we use the Montessori method of teaching. To be fair, it is more a method of learning than of teaching, because it very quickly gets children to understand that learning can be fun!
We have eight very large classrooms (and also a large securely gated playground) which are filled with Montessori materials of the highest quality. The children are encouraged to walk around the classroom looking at all the materials until they find something that takes their interest. When they do, they are allowed to take the materials and play with them to their heart's content, finding out what they do, how they work, and so on.
What happens is that the children become absorbed in what they are doing and finding out about whatever it is that they have chosen, and so – voila! – learning about something is suddenly fun, because they want to find out more.
We invite all parents to come over to Learn And Play Montessori and see for yourselves just how much fun the children are having and how well they progress.